Simplex Health was founded in 2010 in the UK, by a husband and wife team who have more than 20 years experience in the health industry. Simplex Health is the exclusive distributor for Watersafe water test kits in Europe, Alkalife ph Drops in the UK, Simplex Health water testing kits as well as Simplex Health pH Test Strips worldwide. We also sell a wide range of Body & Urine tests, Alkalising products (such as Green Drinks, pH drops & Alkaline Minerals) and Magnetic Therapy products. Manufactured in the UK and USA, all our water test kits are available to be shipped world wide.
Our water testing kits have proven popular because they are easy to use, safe and users can be assured of the quality as many of our water test kits and strips have been ETV/EPA performance-verified. We pride ourselves in offering tests that make complex chemistry simple and environmentally friendly.
Buying a test kit from SimplexHealth offers you real peace of mind
Our products are used widely by individuals and businesses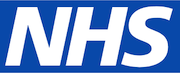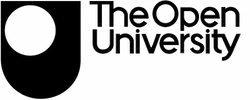 We have become known as a supplier of accurate and reliable water screening tests. Our water test kits are a good alternative to expensive and lengthy laboratory tests. All test kits are easy to use and are ideal for new & inexperienced users. On our website www.simplexhealth.co.uk you can find a wide range of water testing kits for drinking water, aquariums, water tanks, private water supplies, water filters, water improvement systems (ie reverse osmosis, water filters), water softeners or pools & spas.
Since establishing the business, we have built a wealth of knowledge about every day water testing problems. We want to share this with customers and have built a large resource database on our website: Free Resources. We are also happy to advise customers on the telephone or by email.
One thing we know is, how important it is to test water, especially when moving into a new property or when you have your own water supply.
What we do
We have quickly grown to be a leading provider of quality test kits for home and field water testing, school science projects and body pH for the Alkaline Diet in Europe. All our products are available at a Trade & Reseller price, please contact us for details. We ship every day and offer free shipping. Orders usually arrive within 1 and 3 days in the UK, 3 to 5 days in Europe and Australia. We aim to make water and health testing easy for our customers – this doesn't have to be complicated. Our website offers lots of free resources around the subject of Water Testing, Body & Urine Testing, Magnetic Therapy and the Alkaline Diet.
Contact us
If you have a particular requirement for your company or yourself then please let us know, we can custom assemble test kits as well as provide our products at a competitive trade price.
Please contact us through the online form if you have any questions.
Call us on: 0044 (0)1933 664746 (9am – 5pm Monday – Friday)